Perform a Brake Test on Almost Anything!
The TransLock Brake Test Meter is the only device on the market of its calibre! Not only does it have "No Cables" and utilise "Thermal Printing" technology but is has the proven ability to perform brake tests on pretty much any type of vehicle, be it from motorcycles to earth moving vehicles!
Weather you want to test the deceleration of a motorcycle, vintage car, family car, hot rod, light truck, Bus, prime mover, mobile crane or even a train the TransLock Brake Test Meter has been there and done that. Our Brake Test Meters have even been used on some of the largest earth moving vehicles in the country.
The best part is that the TransLock Brake Test Meter can accommodate for all of these vehicles in one portable, lightweight, stylish and easy to use meter. No matter what you type of vehicle you want to test, If it is a deceleration test you need to do, the TransLock BTM3 is the right tool for you.
Contact TransLock now for advice on how we can adapt our meters to suit your needs.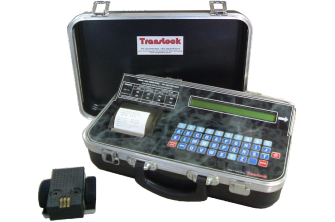 Customer Benefits
One tool to service multiple industries and applications
Easy to use
Easy to Service
Current Most Up To Date Technology
Made & Serviced In Australia
Contractor Benefits
TransLock Industries is the manufacturer of the BTM3 and if you have any special requirements we will help you to the best of our ability to achieve your objectives.
Perform a Brake Test on Almost Anything! Implementation