Trans Lock Industries - 'Complete solutions, not just answers'
The Bottom Line
Our unique combination of 'bench-mark' hardware and software solutions coupled with extensive industry experience from our own research and development allows us to deliver products and services to our customers with accurate and robust methods for measuring and managing information so as to significantly improve their 'Bottom Line'.
Latest News...
Australian Designed, Made & Serviced!
Call us now! Deal direct with the manufacturer!
Translock's expertise in research and development, as well as manufacturing and servicing, coupled with a strong automotive upbringing, allow us to uniquely provide equipment that not only complies with, but exceeds, all Australian State Government Testing Regulations.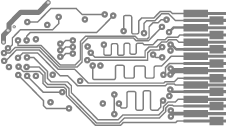 This allows us to not only provide standardised equipment for testing brakes, window tint and headlight alignment, but to also provide special variations to our current designs for specific needs like:
motorcycle testing;
earth-moving/mining machinery testing;
and many other specialist needs.
Translock is your one-stop auto-testing and measuring equipment provider
From our own unique Australian-designed and -made brake-test and window-tint metres to the supply of various workshop tools and equipment to the design and implementation of new concepts.
Contact Translock to see how we can help you